Gate $17.95
Online $14.95
(+.95 fee and tax)
Ages 2 and under are free
Add Punch Card
See Details Below
Little Lyon Punch Card $11.95
OR
Big Lyon Punch Card $23.95
Gate $19.95
Online $16.95
(+.95 fee and tax)
Ages 2 and under are free
Add Punch Card
See Details Below
Little Lyon Punch Card $11.95
OR
Big Lyon Punch Card $23.95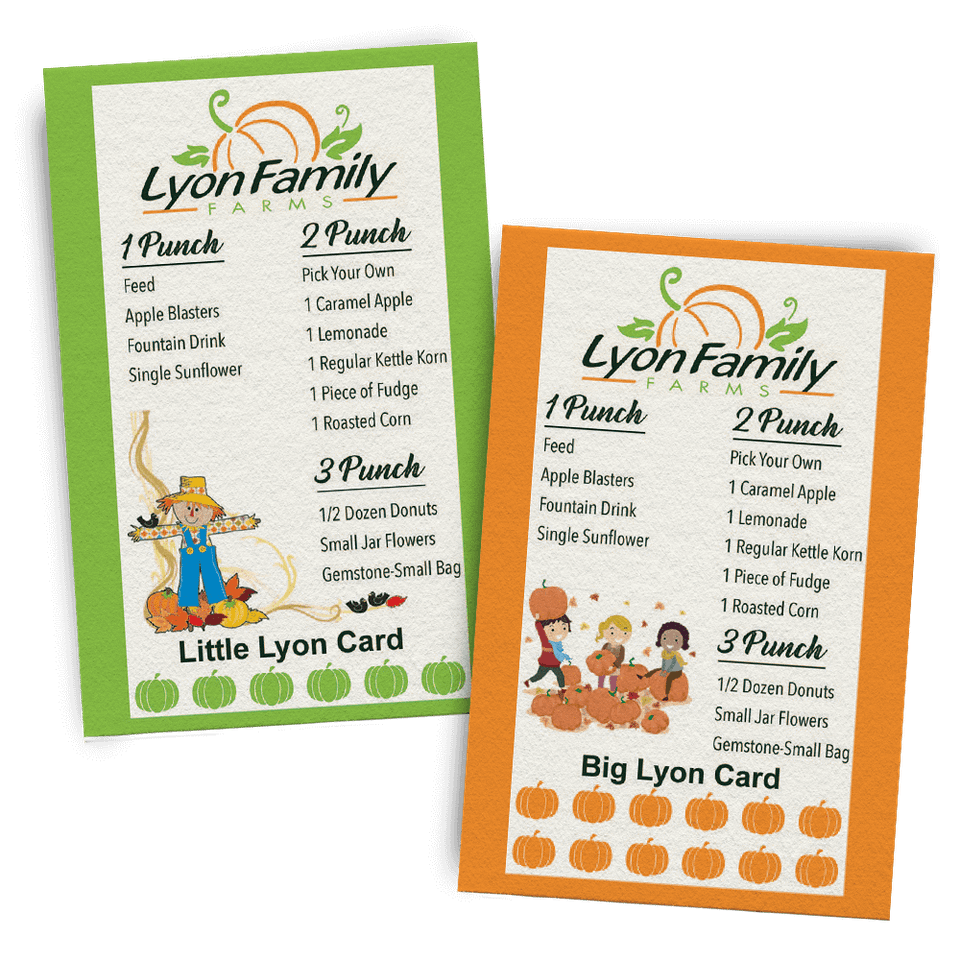 Purchase Punch Cards
with your Tickets!
Use this card instead of cash. Pumpkin Punches can be redeemed for any items listed on the card!

Punch cards may NOT be used during field trips!

Little Lyon Punch Cards - $11.95 ea
Big Lyon Punch Cards - $23.95 ea
Join our mailing list for first access to:
Flash Sales • Deals & Discounts • Season Passes • And More!