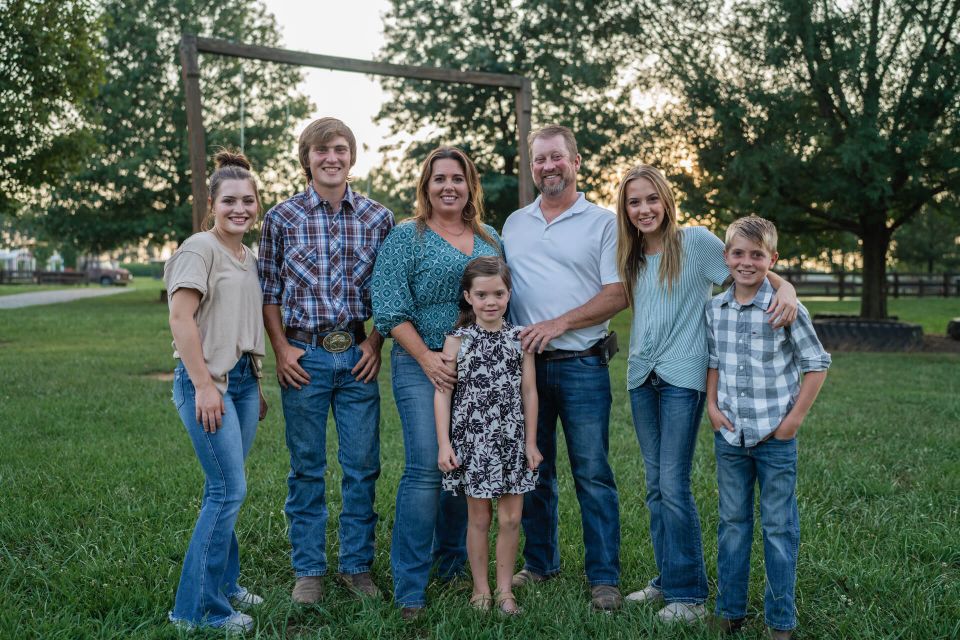 Lyon Family Farms is owned and operated by Richard and Shelley Lyon. Richard grew up on his parents' farm at a time when the family grew primarily 200 acres of Christmas trees. But, today, that farm is primarily a wholesale vegetable and row cropping farm.

Richard graduated from the University of Tennessee with a degree in Agriculture Economics, and Shelley graduated from Auburn University with a degree in Ornamental Horticulture. The two met a few years after college, and got married in 2004.

​Richard started working to manage a farm for the family. Then, the couple bought nearby land and started the Pumpkin Patch in 2006. Now, Lyon Family Farms has grown into the Farm Attraction of the Tennessee Valley, with families coming from all over Tennessee and Alabama to experience the annual Fall Festival.

They have five children, Luke (16), Elizabeth (14), Georgia Rae (12),  Tuck Wilder (10), and Scarlett (7) adding to the joy of running a family-oriented pumpkin patch and farm. Richard's parents are Stanley and Martha Lyon and his two older siblings are Roger Lyon and Debbie Arnsparger. Shelley's mom is Rosa Church and her brother is Bryan Page.
"God has truly blessed us with a beautiful farm and life, where we can share His love with you and your family. Thank you for allowing our family to be a part of your family's memories."